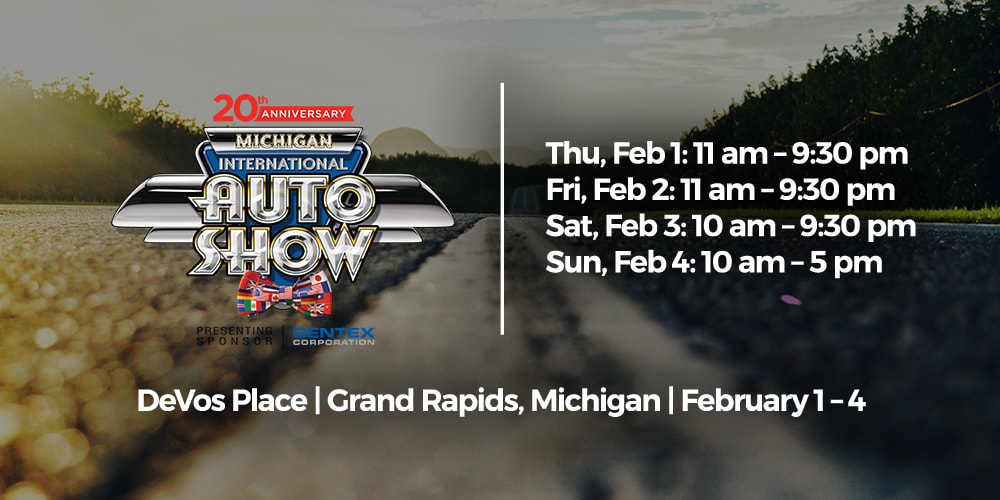 Discover what drives you at the 20th Michigan International Auto Show! Check out your next new car, car manufacturers from around the world will bring their finest traveling displays with new vehicles including sedans, vans, SUVs, trucks, hybrids, sports cars and more!
2018 Show Dates & Hours:
Thu, Feb 1: 11am-9:30pm
Fri, Feb 2: 11am-9:30pm
Sat, Feb 3: 10am-9:30pm
Sun, Feb 4: 10am-5pm
Click here
for more info or to purchase tickets in advance. You may also purchase tickets at the door. We look forward to seeing you at the show!