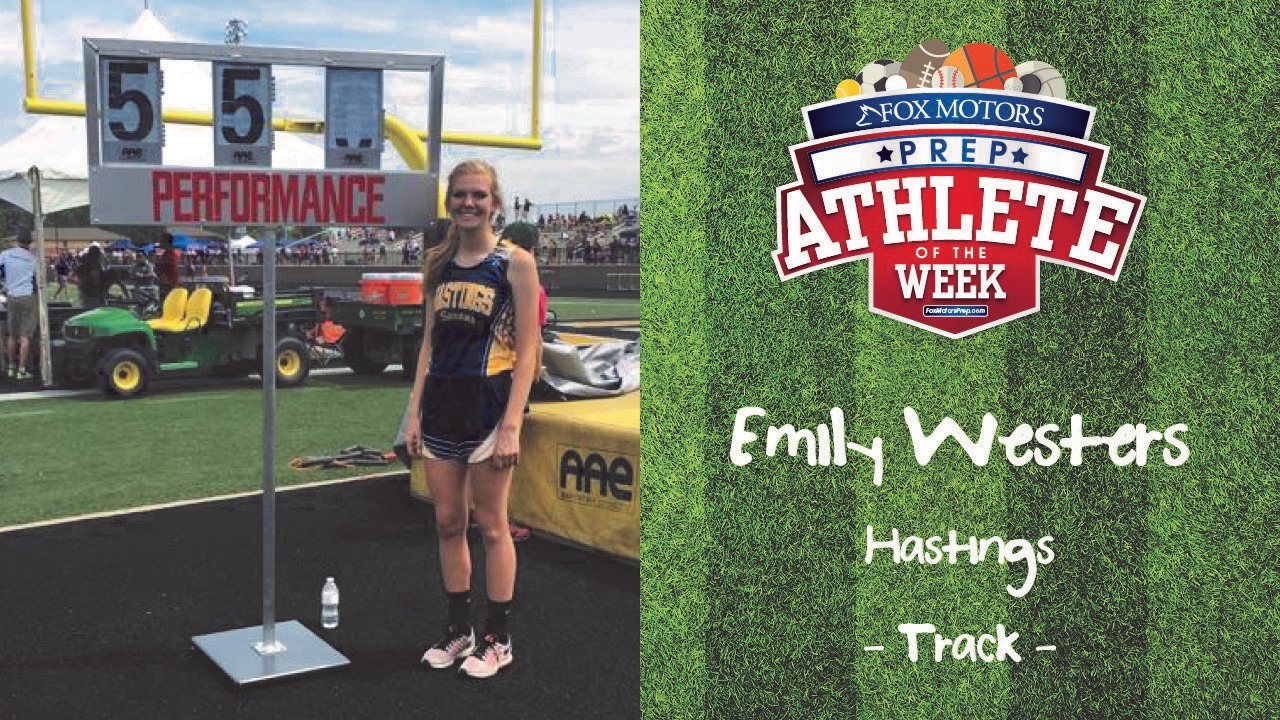 Congratulations to Week 29 Fox Motors Prep Athlete of the Week Winner
Emily Westers - Hastings Track and Field

This week's Fox Motors Prep Athlete of the Week is Hastings High School senior track and field athlete Emily Westers. Set to graduate ranked 22nd in her class with a 3.8 GPA, Emily is a four-time MHSAA girls track and field state qualifier in the high jump. She holds the school record at Hastings for an outdoor jump with a leap of 5'5" and next year she will compete for the Eagles' women's track team at Eastern Michigan University. Emily is also a National Honor Society member at Hastings High School and enjoys volunteering at her church and coaching kids at summer sports camps. In her career, Emily has also competed for four years on the girls cross country team and a couple of years in the girls basketball program. Congratulations to Emily on being named this week's Fox Motors Prep Athlete of the Week!

Nominate someone today at FoxMotorsPrep.com.