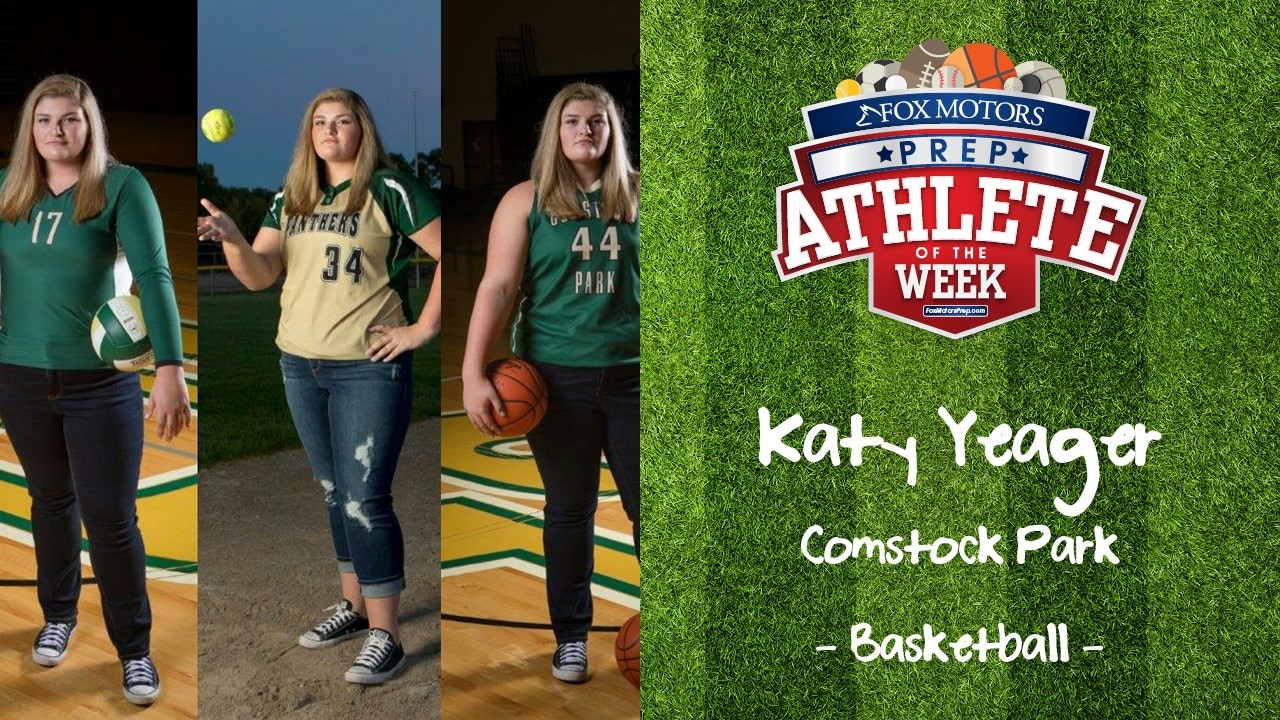 Congratulations to Week 25 Fox Motors Prep Athlete of the Week Winner
Katy Yeager - Comstock Park Basketball

Our week 25 Fox Motors Prep Athlete of the Week is Comstock Park senior volleyball, basketball and softball player Katy Yeager. A three-sport standout for the Panthers, Katy will graduate this spring with 11 varsity letters. Three in volleyball and four each in basketball and softball, Katy is a captain and all-conference performer! Each year of her high school career, Katy has never missed being on the Comstock Park High School Honor Roll and maintains a 3.54 GPA. She wants to major in art in college and currently is taking a class at GRCC while finishing up her high school academics. When not participating in sports or studying for school, Katy enjoys working with younger age children in camps and with their sports programs. Congratulations to Sophie on being named this week's Fox Motors Prep Athlete of the Week!

Nominate someone today at FoxMotorsPrep.com.