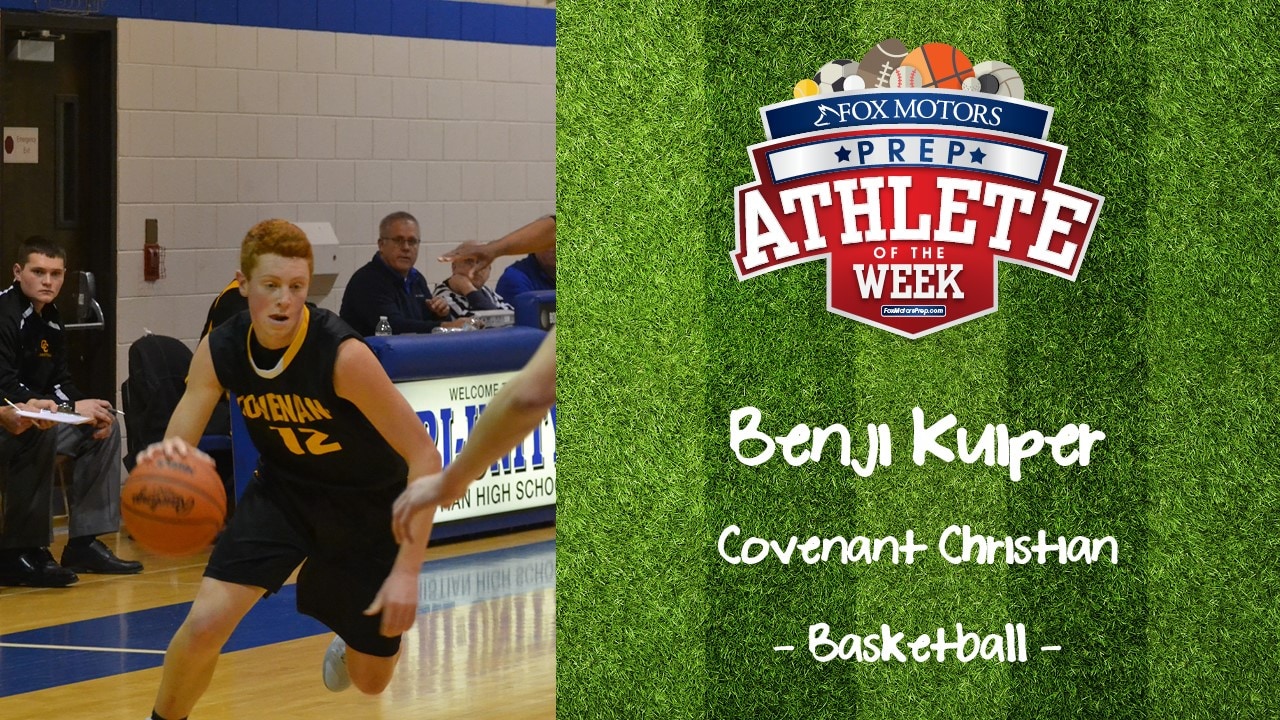 Congratulations to Week 23 Fox Motors Prep Athlete of the Week Winner
Benji Kuiper - Covenant Christian Basketball

Our week 23 Fox Motors Prep Athlete of the Week is Covenant Christian High School senior basketball player Benji Kuiper. A three-sport standout for the Chargers in soccer, basketball and baseball, Benji was named team captain on all three varsity teams! And when he is not playing these sports, he is usually assisting in camps through school to teach the elementary kids how to play. A 3.6 student in the classroom, Benji has been named to all-district teams in basketball and baseball, and hopes to play somewhere next year in college. Benji also sings in the Covenant Christian school choir and is active in his church youth group. Congratulations to Benji on being named this week's Fox Motors Prep Athlete of the Week!

Nominate someone today at FoxMotorsPrep.com.