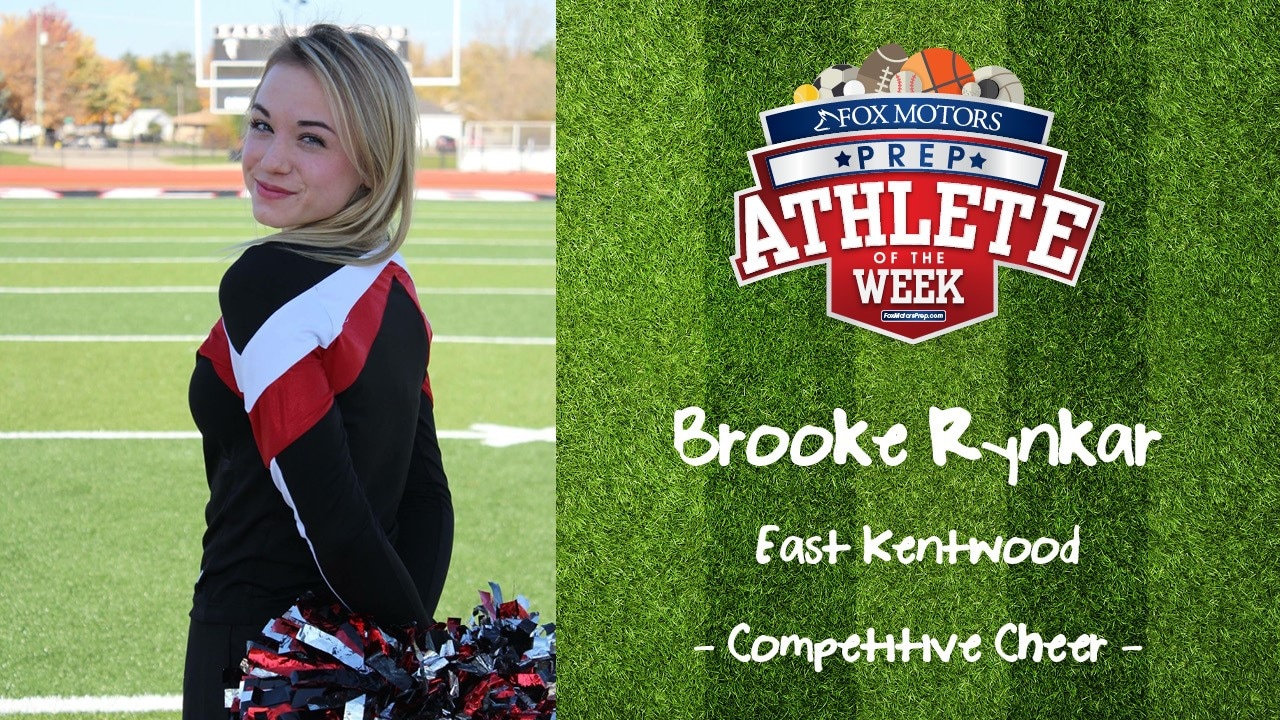 Congratulations to Week 21 Fox Motors Prep Athlete of the Week Winner
Brooke Rynkar - East Kentwood Competitive Cheer

Our week 21 Fox Motors Prep Athlete of the Week is East Kentwood senior competitive cheerleader Brooke Rynkar. A four-year member of the Falcons varsity competitive and sideline cheer team, this year Brooke serves as a captain on the squad! Last year as a junior, she was named to the first-team all-district and all-regional teams and the second-team all-state squad. Brooke currently has a 3.8 GPA and is a 4-year award winner on the East Kentwood all-academic team. She also is a member of East Kentwood's National Honor Society, serves on student council, is a Rocket Cheer coach and a Sunday school teacher at her church. Congratulations to Brooke on being named this week's Fox Motors Prep Athlete of the Week!

Nominate someone today at FoxMotorsPrep.com.