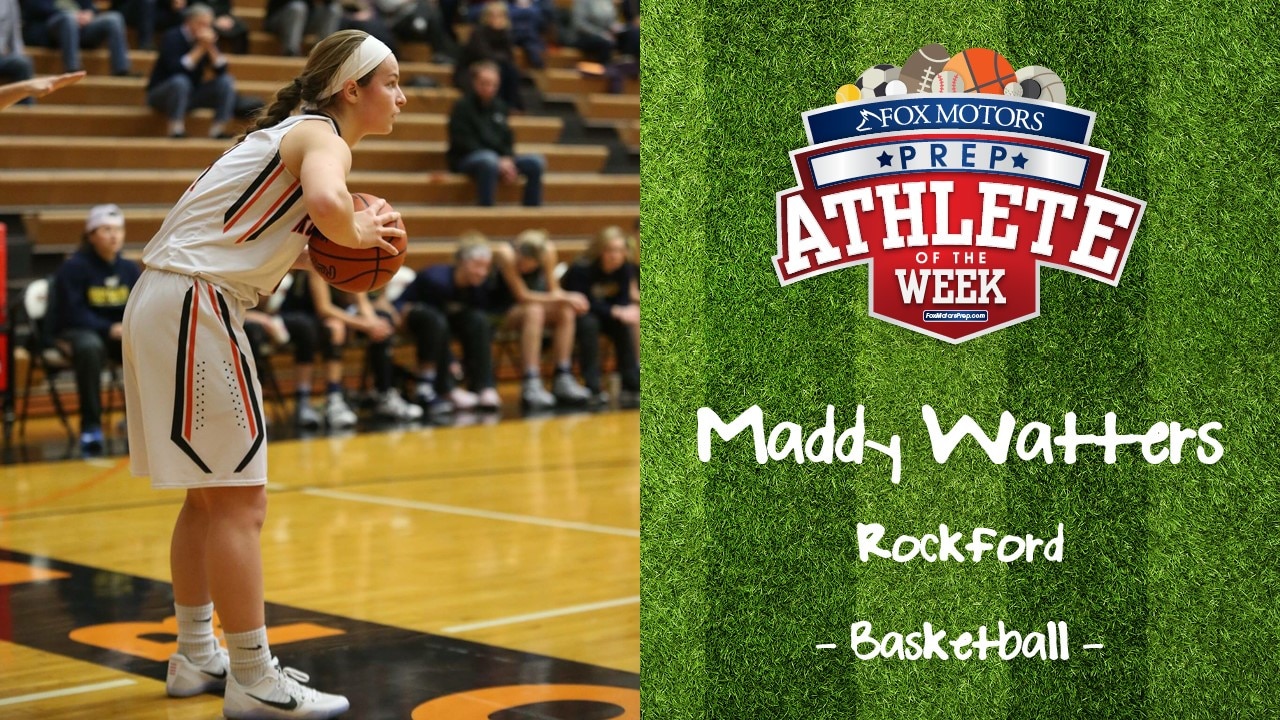 Congratulations to Week 19 Fox Motors Prep Athlete of the Week Winner
Maddy Watters - Rockford Basketball

Our week 19 Fox Motors Prep Athlete of the Week is Rockford High School senior basketball player Maddy Watters. Maddy is a two-time all-conference and all-state performer for the Rams in girls basketball, averaging 18 points, 3 rebounds and 3 assists per game. She had over 14 scholarship offers to play college basketball from schools in the Ivy League, Horizon Conference, Mid-American Conference and more! She is a 4.1 student who enjoys being around other people and donating her free time to help others in her community. Maddy is a member of R.A.M.S., which is Rockford Athletes with a Mission of Service, and has done everything from refereeing on Saturday mornings for the community education youth basketball programs to helping at annual basketball clinics for special needs kids in the Rockford area. Congratulations to Maddy on being named this week's Fox Motors Prep Athlete of the Week!

Nominate someone today at FoxMotorsPrep.com.